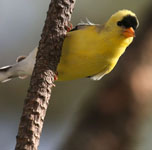 May 2019
Photos by Linda
April 2019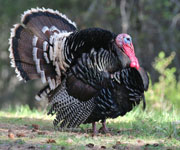 One of the things I love about living near Spokane, Washington, is that we have four seasons. Each has its charms, but I appreciate the beauty and wildlife of spring the most. As vegetation greens and flowers start to bloom, the hummingbirds return, tom turkeys strut in our yard, pileated woodpeckers and ruffed grouse can be heard in the woods, and each blade of wild grass seems to sing with new life.
Of all the birds that rejoin us in the spring, my childhood favorite, the goldfinch, is one that still holds a special place in my heart. I hope your spring is bringing you the special joys of the season.
NEWS!

ART CHOWDER ARTS + CULTURE MAGAZINE selected Linda's work for the cover of their May/June issue and features her and her paintings in a ten-page lead article.